Welcome to my page! My name is Joeke and my mission is to spread love for animals with art
"Art With A Message"
I draw all of my art by hand. When I finish an artwork, I make a digital version that I can use on all kind of products. Products that can be used to spread our love for animals. Like: pillowcases, apparel, bags, prints, stickers & more.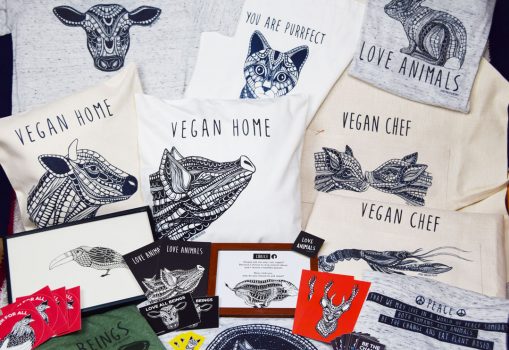 These are some of my drawings, I mainly work in black & white with markers:
But I also love to work in color and in other styles:
Discover all my different animal drawings in the webshop ♥
Tiffanie Fairon
Talented artist, with a huge heart. Order received quickly and carefully packed.
Chi Amsterdam
She's the most ❤️heart-centered artist on the 🌎planet and she loves 🦊🐱🦁🦓🐷animals. As her customers and supporters, it's most wholesome to raise her up in the eyes of others so she can spread the message of veganism around the world! so much love for this beautiful spirit🙏❤️
Karolina Lapinska
So Nice! Beautiful designs and so much attention for the customer! Because of circumtances my parcel came later than expected and I received a small present + a hand written card. I am a fan 😁😁😁✌ / (Original NL: Zo fijn! Prachtige ontwerpen en zo veel aandacht voor de klant! Door omstandigheden kwam mijn bestelling later dan gepland en ik heb erbij kleine attentie gekregen + hand geschreven kaartje. Ik ben alleszins fan😁😁😁✌)
I also make murals for local sanctuaries & vegan organisations.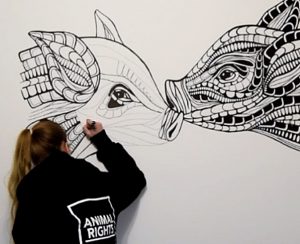 A mural I made to raise awaresness for Sea Shepherd.
An outdoor mural I made for animal sanctuary Forrest & Friends.

Would you like to see my latest work?
Subscribe for the ART newsletter & receive new artworks with a vegan message in your mailbox !